Request an Appointment and Tour
Contact Us for More Information
HOLMDEL DAYCARE & PRESCHOOL
The Keys to Your Child's Success Lie In Our Hands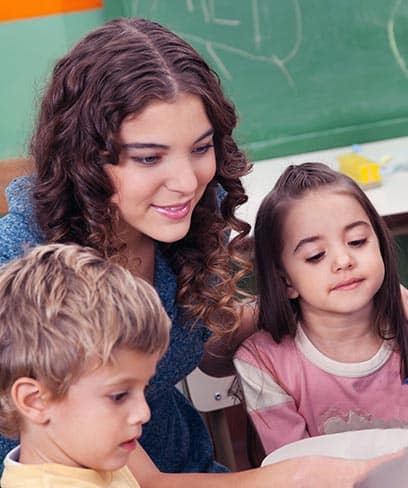 Over Four Decades of Providing Quality Care & Education
Loving, nurturing, safe and child-centered: these are just a few of the ways parents describe Holmdel Preschool! We take pride in delivering the highest quality care available to children from six weeks to six years old.
From the safety and security of our facility to the dedication of our professional staff, Holmdel Preschool offers the care your child needs with the peace of mind you deserve.
Professional Care from Professional Teachers
The safety of your child is our first priority. The entire staff at Holmdel Preschool understands the importance of creating and maintaining a healthy, safe and welcoming environment that fosters a sense of comfort and security among children. This is why we employ only Certified Teachers, even for infants. At Holmdel Preschool, we believe there is no room for compromise when it comes to caring for your children.
Our commitment to meeting the personal care and educational needs of your child is apparent in all we do, from the security of our facility to our developmentally appropriate curriculum. Our care providers are Pediatric First Aid and CPR Certified. Our child-centered processes build trust in our teachers and staff members, creating an environment where your child grows and thrives.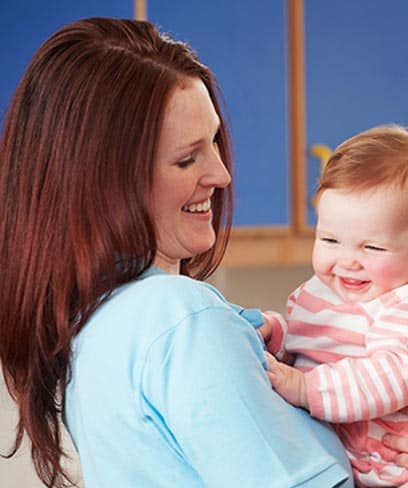 Every Child Feels Special at Holmdel Preschool
Our small class ratios ensure that every child receives the personal attention they need while developing the social and academic skills that prepare your child for school.Holmdel Preschool takes pride in meeting and exceeding all state established standards in early childhood education.Licensed by the Division of Youth and Family Services, Holmdel Preschool has earned a reputation for excellence in childcare and education.
For working parents or those who need late pick-up, we offer an Aftercare Program. Children in Aftercare are offered multiple enrichment programs that include cooking, science, soccer, gym & movement, literacy & book club, and art exploration.
Measurable Quality in Care & Education
It's no secret: children who receive quality childcare complete with early learning programs do better in school. New kindergarteners exhibit better skills in reading and math, as well as larger vocabularies when properly prepared with a targeted early learning program.
Holmdel Preschool is proud to be a part of Grow NJ Kids, a voluntary state initiative that provides an objective rating system to help parents find proven quality care that meets stringent guidelines. You'll find more info about this important initiative on our About Us page.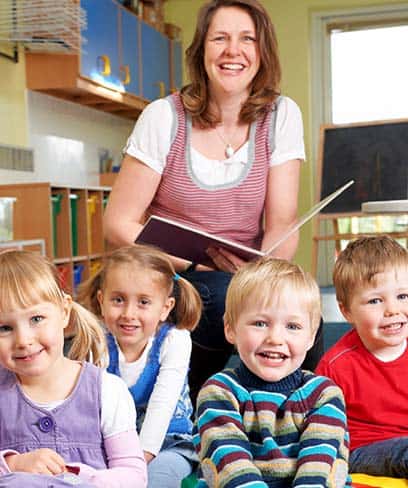 Holmdel Preschool offers everything you want in early learning and care for your child…and so much more